Both Charlotte and Stuart are keen to support various charities through our work and physical endeavours.
In 2010, Stuart ran in the Virgin London Marathon and raised in excess of £2000 for the charity BackPain. On occasion grateful patients often give us donations that we are pleased to pass on to various charities. This page is just a way of simplifying things for all.
If you have received care from us either by treatment, telephone or email advice and would like to make a small donation in a way of thanks, then please feel free to support our chosen charity, which this year is helping my niece to raise monies to help to save the Rhino population in Africa.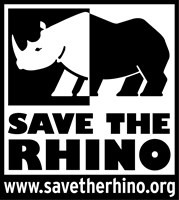 Thank you
Stuart & Charlotte